Summer 10 Tripod (print) Winner
STS-131 Pre-dawn Launch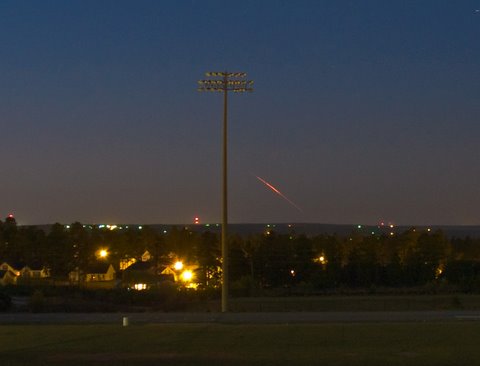 ©
Charles H.
date: 5 April 2010, 6:23am
location:
film:
exposure: 60sec, f/8
camera setup: Olympus E-500 w/ 14-45mm Zuiko digital lens set at 14mm (28 mm equivalent), 800 ISO
telescope setup:

comments: Photo taken in the parking lot of White Knoll High School. This photo is a cropped version of the original. Approx. focal length 60mm equivalent. Minor contrast and color correction in PSE-7. This was the last night launch of the shuttle program.