Fall 09 Tripod (print) Winner
Moon and Venus stack up in Taurus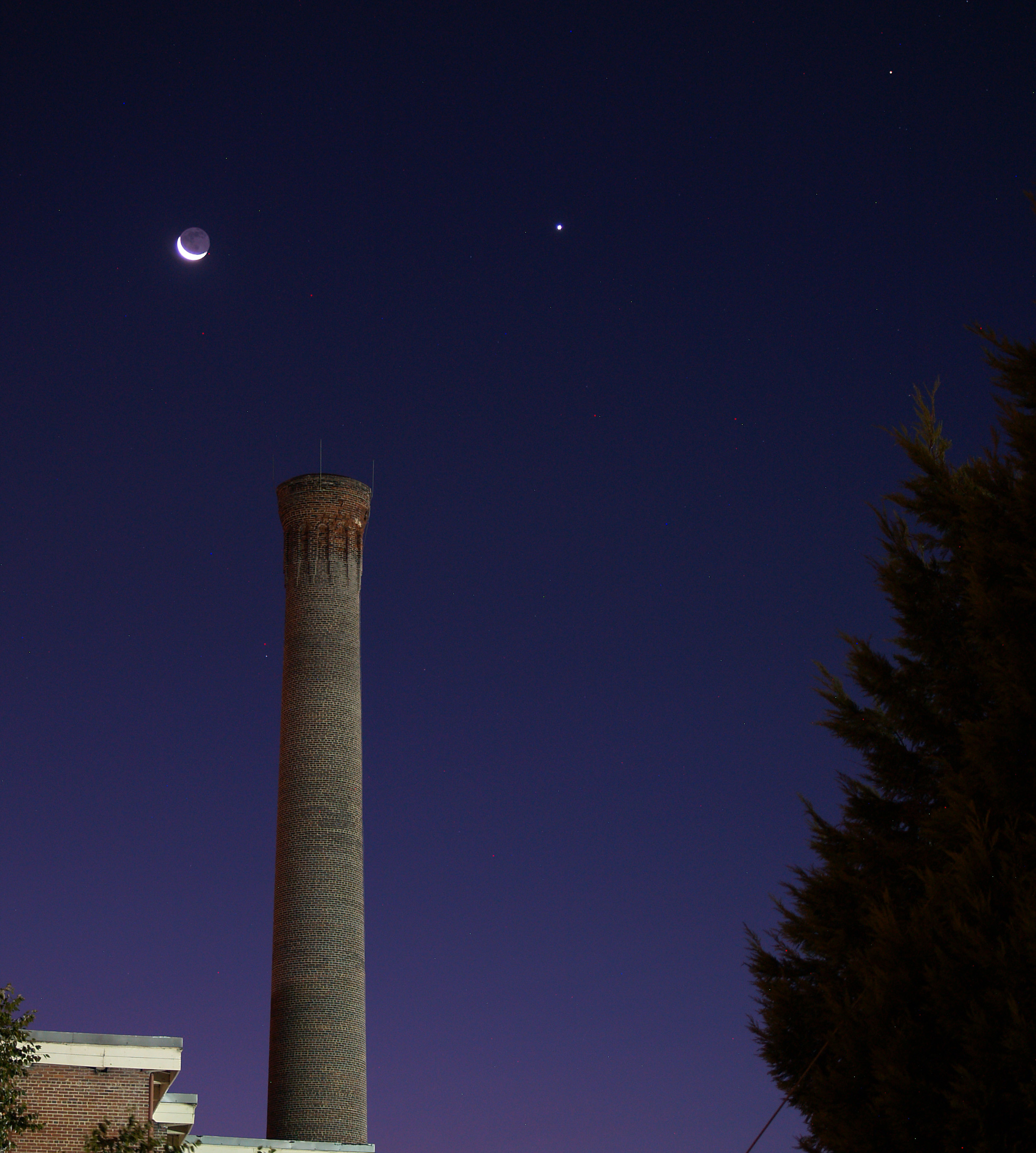 ©
Charles H.
date: July 19, 2009 at 5:39 a.m.
location: Columbia, SC
film:
exposure: 1.6sec, f/3.5
camera setup: Olympus E-500 w/ Zuiko 14-40 zoom, set at 40mm (80mm equivalent), 200 ISO
telescope setup:

comments: The only post-processing was minor cropping in the lower portion.
This photo was taken in Columbia , SC at the Whaley's Mill Apt.'s on Assembly Street . Aldebaran is seen to the right of Venus, near the upper right corner of the frame. The waning crescent Moon is 3 days prior to New Moon.