Gene H.
Comet in Daylight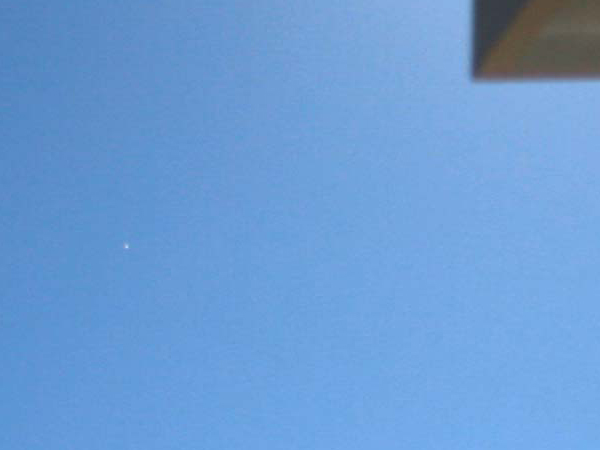 ©
Gene H.
date: 20 January 2007
location: MAC-Hunter
film:
exposure:
camera setup: w/ polarizer
telescope setup:

comments: I don't know why we could not see this comet in the daytime. It showed up with no stretching on my image I took of it. I suppose if we knew where to look it would have helped. Here is the new comet. I used the eve of Frank and Steve's observatory to block the sun. It's due south and a little east from the sun.
[Webmaster's note: I cropped the original image for posting on the website.]