Fall 02 Print Guided Winner
Butterfly Nebula in Cygnus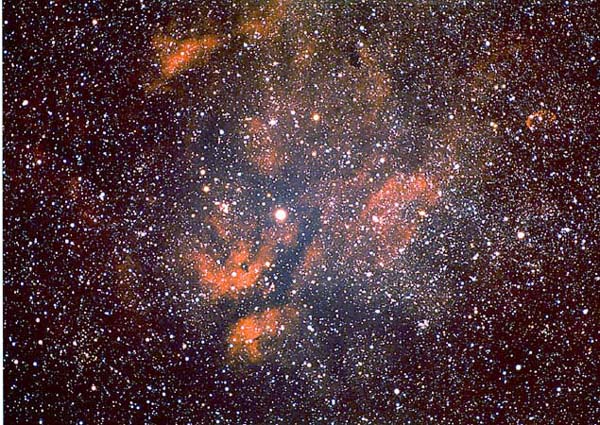 ©
Hap G.
date: 9 August 2002
film: Elite Chrome 200
exposure: 60 minutes
camera setup: Nikon FM w/ 300mm f/4.5
telescope setup:

comments: Light finishing in Photoshop; Large area of nebulosity in central Cygnus. The bright star in the middle is Gamma Cygni, otherwise known as "Sadir". The Crescent nebula is in the upper right, and the small dark nebula B343 is in the upper center.